LET THE SUN SHINE IN
Did you know the sun shines approximately 237 days a year in Florida? People travel from all over the world to visit the Sunshine State because they want to see the sun! Exposure to sunlight increases the brain's release of the hormone serotonin which helps boost moods. So for those who live in states where the sun doesn't shine quite as much as we would like, a visit to the south can help. But more often than not, when in Florida, especially during the summer months, the sun brings glaring light and excessive heat.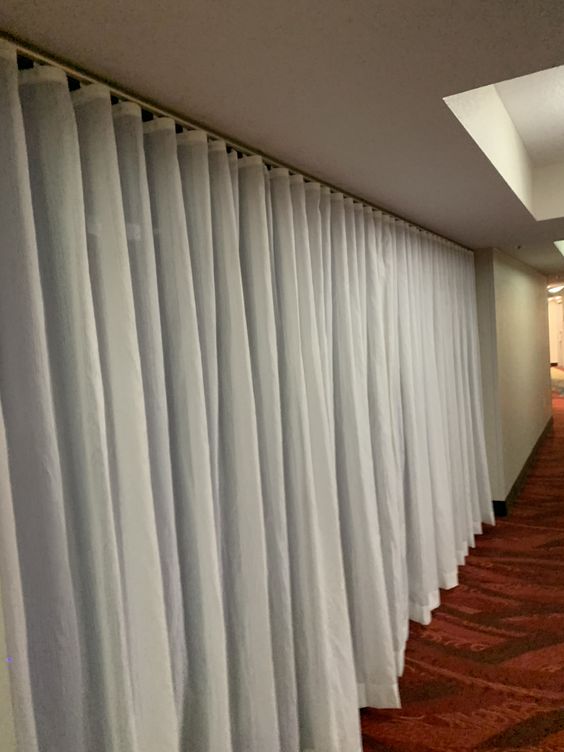 DOWN SOUTH
The Florida hotel where we recently stayed was designed in a way that a.) allowed guests to enjoy the gorgeous sun, but b.) covered the windows with sheer curtains to keep the glare and heat at bay. One of the areas of the hotel where we really noticed this solution was in the common spaces; the elevator areas on each floor. One particular set of elevators was located on the west side of the building and as the sun set each night, the light was pretty intense. The hotel had a wall of floor to ceiling windows in this area because they wanted their guests to enjoy the gorgeous view, but what they did was cover the wall of windows with sheer curtains. These curtains allowed guests to still enjoy the view without shielding their eyes, but also helped to keep the heat from the afternoon sun out of the area.
THE SOLUTION
This hotel used ceiling mount curtain tracks for these areas as well as wands that could easily open and close the curtains on days when it is overcast and in the evenings. It's a great solution that allows the perfect amount of natural light into the hotel. Well done, hotel interior designers!