WHO'S HUNGRY?
Food trucks have increasingly grown in popularity over the past few years, and why wouldn't they? Food being cooked in a mobile vehicle - how cool is that?! A "Food Truck" can be almost any kind of vehicle: a trailer, school bus, shuttle bus, or just a plain ol' truck. The inside of food trucks can also vary from owner to owner and often depend on the type of cuisine that is being served up. However, most have a refrigerator and a stove and the rest of the truck is packed with boxes of non perishable food and serving items. All of that extra, but necessary, stuff, can be cumbersome and get in the way and if a food truck has a lot of windows, guests can see the disarray of these items and as the old saying goes, perception is reality. If a food truck looks unorganized, cluttered and basically unkempt, the perception could be that it isn't sanitary and who wants to order food from a place like that? Food trucks owners - you can relax. There is a solution - cover those windows!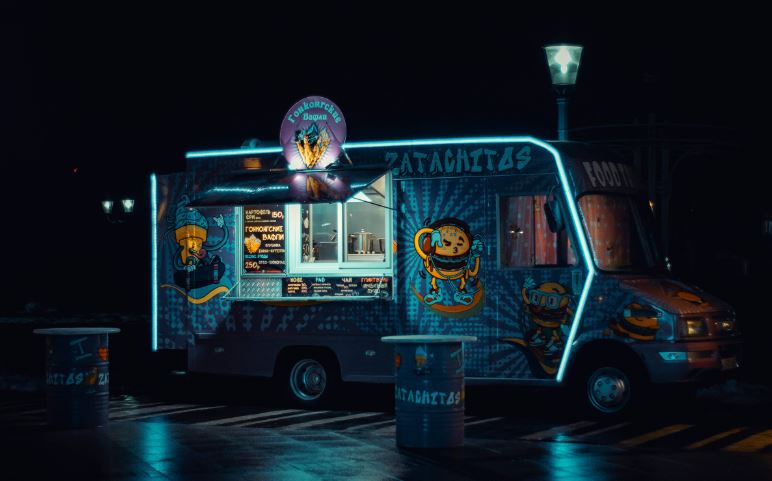 CUSTOMIZED
Curtain-Tracks can create custom curtains for your vehicle, no mater the make or model. Customers can choose from a variety of custom fabrics and materials (to match or coordinate with your brand) and that will work perfectly for window curtains, divider curtains, and even windshield wrap around curtains. These customized curtains have many awesome features including:
Superior Stain and Odor Release Properties
Machine washable or Dry Clean
100% flame retardant. Meets NFPA 701, MSVSS-302 standards
AND EVERYTHING ELSE YOU NEED
Not only can we help you with custom curtains for your vehicle, we have everything else you need, including: curtain tracks, end stops and carriers. We even have EasyKlip Tarp and Banner Clips to help you advertise your business! Ready to get started? You can give us a call at 888-465-0274 or simply start by filling out this form on our website.