STAND ALONE
Clawfoot and stand alone tubs are making a comeback as homeowners tackle bathroom projects during COVID. Large soaker tubs are being ripped out and replaced with smaller stylish, or vintage tubs that don't take up as much space but still provide a relaxing soak. (If you are looking for the very best bathtub available, be sure to check out these selections from Business Insider.) One common dilemma with this type of remodel is what to do if the beautiful tub also doubles as a shower? How do you keep the water in the tub?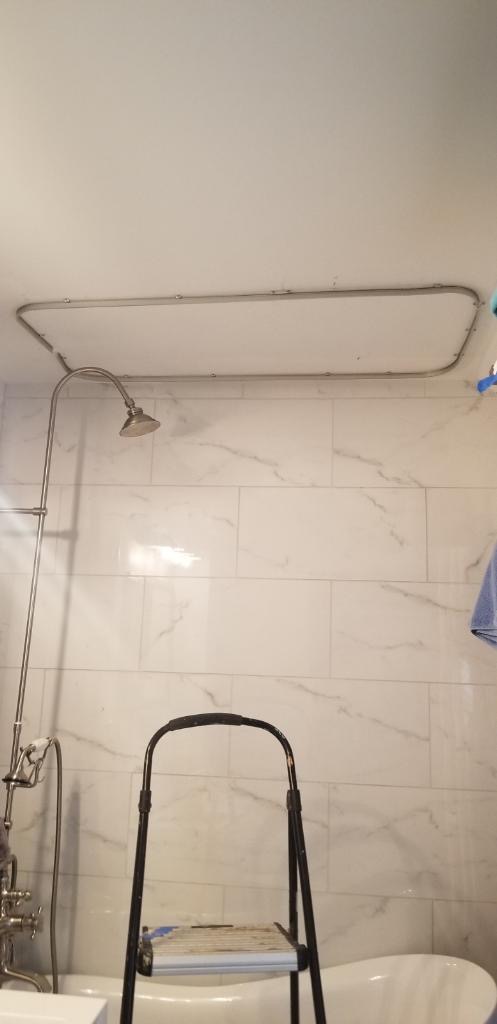 BEND IT!
One solution to this common issue is adding curtain tracks around the tub. Matthew M. from Washington DC recently contacted us for a similar project for his clawfoot tub and he installed the 4108 Bendable I Beam Curtain Track. This is a Silver or Black anodized aluminum track with a satin finish. Available in 8 foot sections, it can be hand bent making it perfect for this project. Ceiling or Wall Mount. This track works well with 4121 nylon wheel carriers or 3312 nylon block carriers, and 4126 ceiling bracket or our 3082 snap in retainer. Once the track was completely installed, Matthew added the Shower Shield Curtains in Shadow which are antimicrobial, machine washable and have stain and odor release properties, to complete the look.
VIOLA!
Tackling a project like this doesn't have to be daunting. We are here to help you select the right products and provide tips and tricks for installation. For design inspiration, check us out on Pinterest!