Curtain Trolleys are used for many different applications like warehouses, workshops an even for stage curtains. They attach the curtains to the curtain track and allow for super smooth operation. At Curtain-Tracks, we offer several different trolleys (20!) - some with nylon wheels and others with steel wheels. Some have two wheels and others have four. Whatever your project, we most likely have what you need. Below are just a few!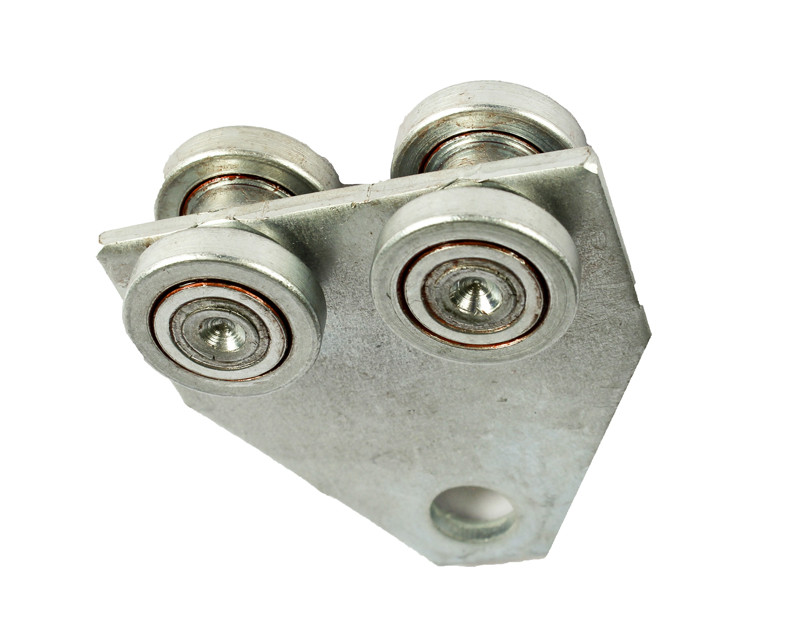 Heavy Duty Industrial Curtain Trolleys with Nylon Wheels with a 1" hook is recommended when using curtains that weigh 100 pounds or less and less than 15 feet tall. This trolley can be found on our website as Part # 16NR1 and is our most popular trolley.
Our Industrial Trolley with Steel Wheels are recommended for curtains that weigh more than 100 pounds or over 15 feet tall. These rollers are compatible with the 16RT tracks. The steel hook provides a drop of 1 inch below the roller track, and offer a round nest at the bottom of the hook for use with curtains with grommets.
Industrial Trolley - 4 Steel Wheels - 1.5 Inch Steel Plate with double steel wheels on steel bodies are recommended for heavy curtains like those weighing more than 100 pounds or over 15 feet tall. The steel plate on this trolley provides a 1.5" drop below the roller track, and has a hole for a chain, hook, or other fastening methods.
TROLLEY APPLICATIONS
Warehouse and truck bays
Welding
Vinyl strip warehouse, freezer, walk-in coolers, and reefer trucks
Paint booth curtains
Stage curtains
Wash bays
Gyms
Woodworking areas
READY FOR A QUOTE?
If you are looking for a quote, you can easily request one on our website or contact a C-T team member!